Cubify Sense 
Best-in-class Entry level
Free Form 3D Scanner
*In Stock, ships out immediately.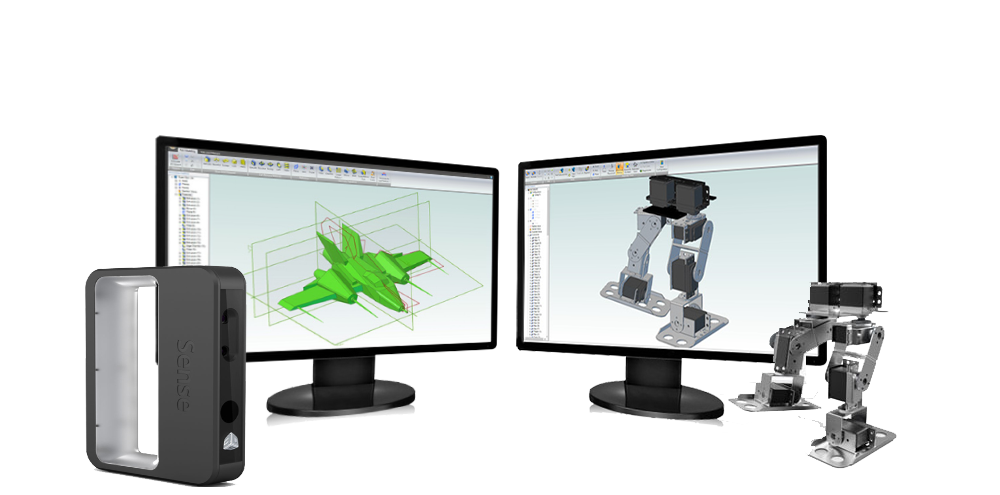 Having difficulty in designing a perfect 3D model for that favorite thing of yours? Sense 3D Scanner by 3D Systems has come to your rescue. Now you can easily capture the 3D photographs of things and convert them in to printable 3D models that perfectly fulfill all your needs.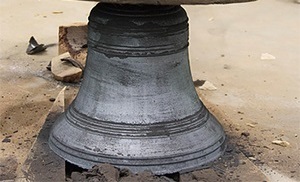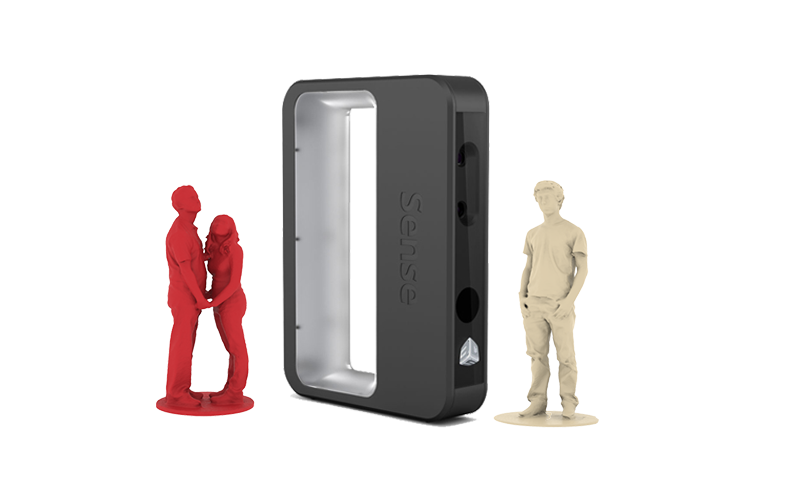 ENHANCE YOUR IMAGINATION
Imagination is the strongest thing and serves as a base for many beautiful innovations. However, the only inventions we get to remember and appreciate, are the ones that got transformed in to active realities. With Sense 3D Scanner, the imaginations-turned-realities know no bounds.
Annex your dreams and expand your visions
Tired of aimlessly strolling the markets to find that dream vase you've always wanted? You don't have to spend huge sums and time on that as you can now easily create your favorite customized household and office desk decoration and utility items with Sense 3D Scanner.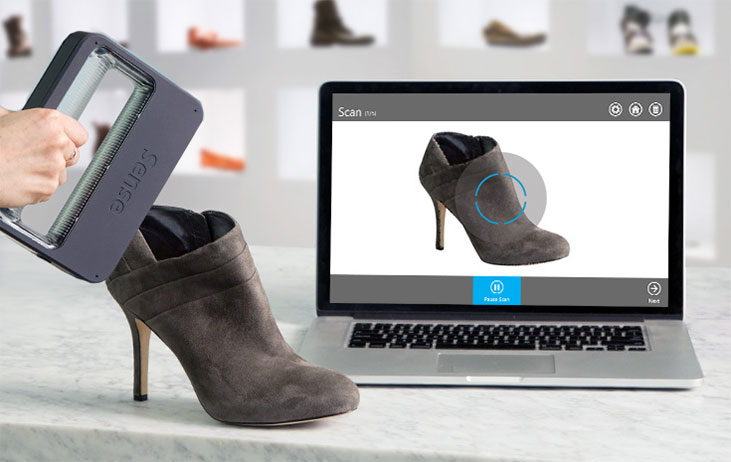 Explore new possibilities
Materialize your planning and strategize your innovation with Sense. The "Sense scanner" is highly portable and scanning physical objects is extremely easy as opposed to designing them.
On the Go, Ready to Scan
Designing, slicing and developing are key factors that contribute to the functioning of any product but at the same time it's time consuming and complex in understanding. When you already have a product in hand it's easier to Scan , Reproduce and Use it!
Specifications
Hardware recommendations
Intel® Core i5™ or equivalent processor
RAM: 2 GB minimum
1280 x 1024 minimum screen resolution
4 GB available hard disk space
Dimensions
5.08(w) x 7.08(h) x 1.3(d) inches
12.9(w) x 17.8(h) x 3.3(d) cm
Scan volume
Min: 0.2m x 0.2m x 0.2m
Max: 2m x 2m x 2m
Depth image size
640(w) x 480(h) px
Maximal image throughput
30 fps
USB cord length
6 feet
Operating temperature
10-40° C

Color image size
1920(w) x 1080(h) px
Field of view
Horizontal: 45°
Vertical: 57.5°
Diagonal: 69°
Operating range
30 fps
Spatial x/y resolution @ 0.5m
0.9mm
Data interface
USB 3.0
Warranty
1 Year